As part of the implementation of RAFG Activity project, executed by FHI360 with funding from the US Government via PEPFAR/USAID, Service Yezu Mwiza organised quarterly meetings on 30 and 31 August 2022 for the Community Relay workers in two provinces, Bujumbura and Bujumbura Mairie.
A community relay is a voluntary person (male or female), chosen from among PLHIV, to act as a bridge, between the community and the health services and who has been trained in HIV testing in the community.
These meetings are regularly held, in a context of HIV control and management, where positive cases must be identified and linked to treatment for an undetectable Viral Load (VC). Their objective is to strengthen their technical and organizational capacities for a better service at the community level. It is also an opportunity for them to share the constraints they face and their successes during their activities in the community.
Eustache NDAYIKEZA, social assistant at SYM, says that, during the evaluation of the activities of community relays, they reported that in their routine activities, they encounter cases of sexual and gender-based violence (SGBV) which sometimes are sources of propagation of the HIV epidemic: "These cases have pushed us to address this issue to explain to them what to do when they encounter cases of SGBV, and we have encouraged them to report these cases to the structure in order to listen and provide advice to the victims and then refer them to the care centres if necessary", he adds.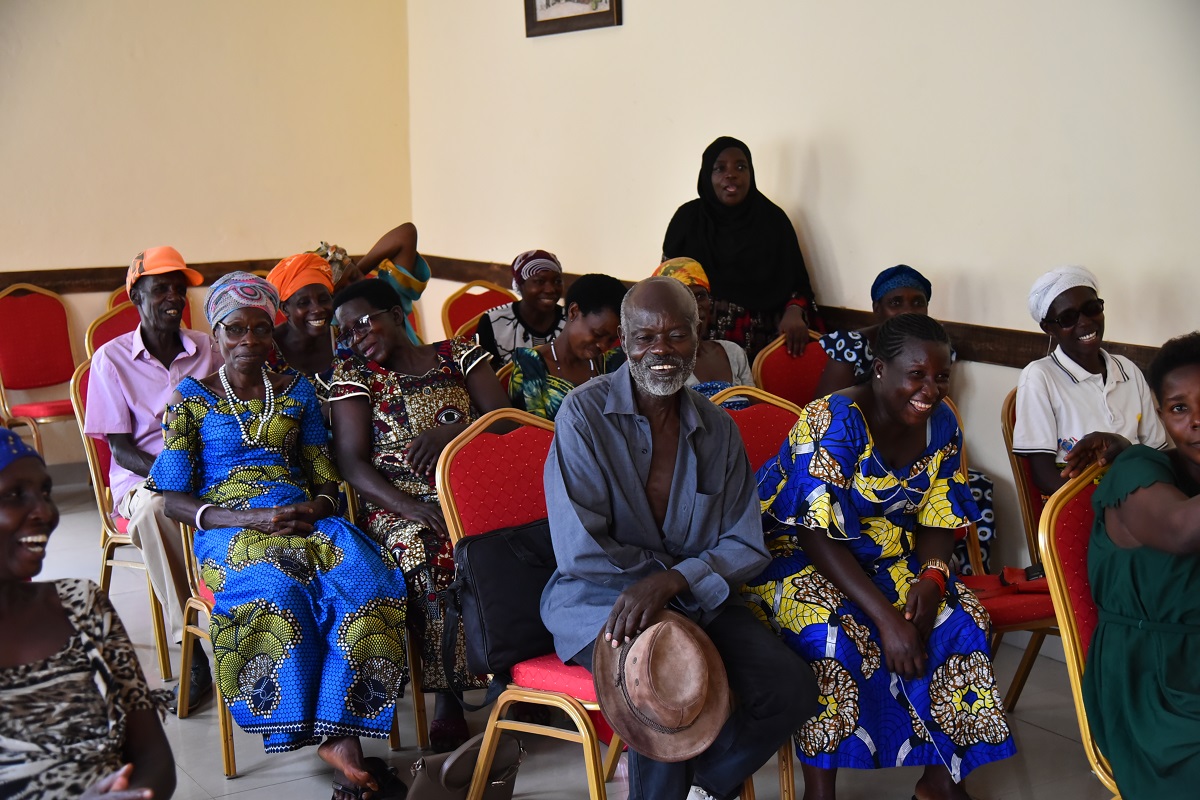 Partial view of the community relays during the quarterly meeting
The community relays of Bujumbura Mairie work a lot in areas with a high risk of HIV contamination, commonly known as hot zones, and spare no effort to stop the spread of HIV: "There was a time when I was a sex worker. When I learned that I was HIV positive, Service Yezu Mwiza provided me with regular follow-up and support through medical and psychosocial care, in order to have an undetectable viral load.
Since then, I have changed my behaviour; I have even become one of the community relays in the hot zones. The sex workers confide in me easily, because I was one of them. I know that it is not easy to give up this profession, but my contribution is to help them know their serological status, to encourage them to avoid unprotected sex and thus stop the spread of HIV in the community," says one of the community relays.
It should be noted that the community relays contribute effectively in the search for positive HIV cases who do not know their serological status, by targeting the biological children and the sexual partners of PLHIV, in the education pair for adherence to treatment and the carrying out of follow-up examinations. (viral load).