Since the opening of the new prenatal consultation (ANC) and vaccination services in December 2021, Service Yezu Mwiza has been working hard to ensure good quality of services for those who attend the center. More than 219 doses of vaccines have already been administered to protect children against various diseases, more than 45 pregnant women are undergoing ANC and more than 200 ultrasound examinations have been performed free of charge.
The free ultrasound examination was made possible by the international NGO Gould Family Foundation, a partner of Service Yezu Mwiza, which supports various structures for the care of vulnerable people in order to reduce the maternal and infant mortality rate.
According to Mrs. Francine, in charge of the ANC service at SYM, a woman who does not do ANC, risks having serious complications at the time of delivery, whereas this could be avoided in advance: "during these visits, we ensure the good health of the pregnant woman by giving her everything necessary for her protection, but also by closely following the evolution of the pregnancy", she insists.
"At Service Yezu Mwiza, in addition to the free ultrasound examination, we are well received and their services are fast, which allows us to save time to go about our daily activities", said Mrs. Nadège, who came from Rweza in Bujumbura Rural, to have her baby vaccinated.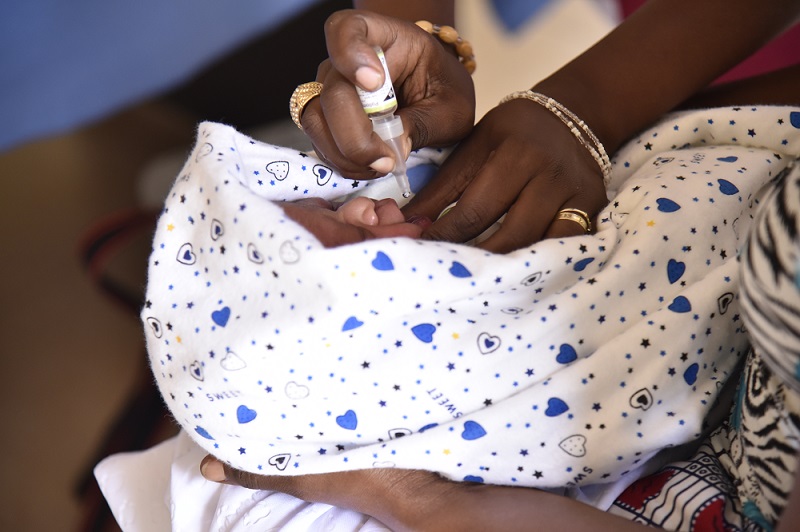 Photo of a baby receiving his dose of polio vaccin
Dr. Emmanuel IRAMBONA, a doctor at SYM, adds that a prenatal consultation carried out too early allows the pregnant woman to avoid developing pathologies and complications that could endanger her health and that of her baby: "It has been noticed that in rural areas, women do not come to the health care facilities for the follow-up of their pregnancies. All the children tested HIV positive at SYM were born to mothers who did not perform ANC and who gave birth at home. I therefore call on the high authorities to raise awareness on a large scale so that pregnant women can know the importance of having prenatal consultations. For example, during these consultations, an HIV test is systematically carried out so that if the result is positive, the pregnant woman can be put on PMTCT in order to prevent the transmission of HIV from mother to child", he concludes.
Note that the prevention of mother-to-child transmission (PMTCT) program is also one of the strategies implemented by the World Health Organization to end HIV by 2030.